Smile with Saijo Sake
April 25th, 2013 | Posted by in
Saijo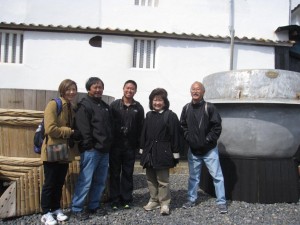 Thank you Eric and all for visiting Saijo Sake Brewery Street on March 26th.  I was happy to know that you all enjoyed a variety of Saijo sake during the two-hour walking tour.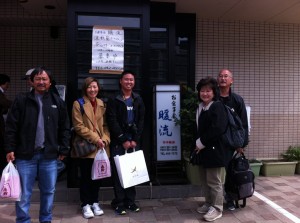 After the tour, I escorted them to a very popular Japanese restaurant "Danryu" or warm current near the brewery street.
 The lunch specials were reasonable, tasty and volumuminous and made them smile more!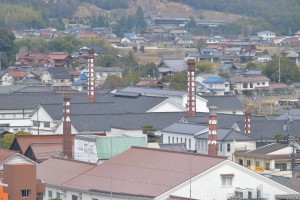 After lunch we went up to the top floor of the new Higashi-Hiroshima City Hall together.  Can you see a number of brick chimneys?   There're 15 brick chimneys, the symbols of the brewery street district.   Only one of them is still being used.    If you visit Saijo, please come up here and enjoy a panoramic view of Saijo on weekdays.
You can follow any responses to this entry through the RSS 2.0 Both comments and pings are currently closed.