Young and bright scholars from China, Korea, US and Japan
February 23rd, 2012 | Posted by in
Miyajima Walks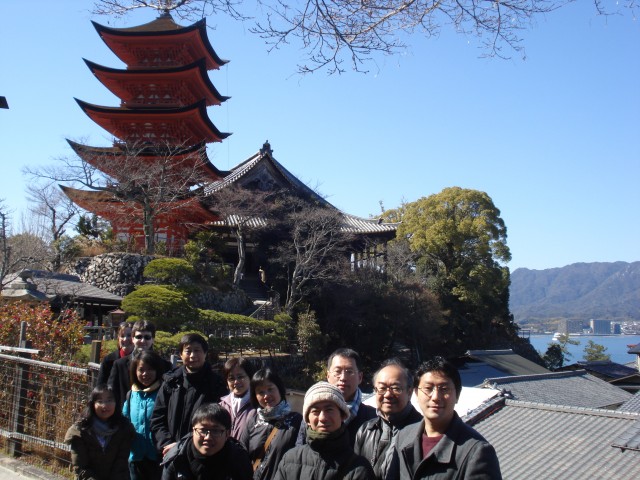 After attending the conference held at Hiroshima University,
they came to Miyajima to join the tour.
Blessed with a nice weather,  they did enjoy visiting
Itsukushima Shrine and many other interesing sopts in the island.
Thank you for attending the tour and
I hope to see you again!
You can follow any responses to this entry through the RSS 2.0 You can leave a response, or trackback.