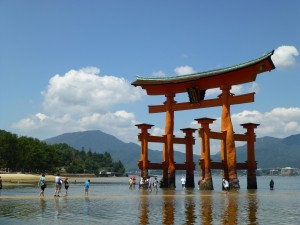 The clear summer sky really matches well with this vermillion Torii Gate.
                                               When the tide becomes lower, a lot of people go down to the beach and
                                               bathe their feet in the water.  The best way to escape from the summer heat!!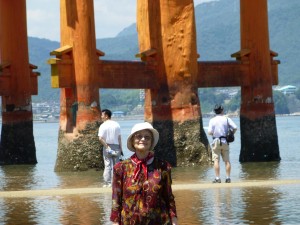 This nice lady and her handsome son from Oregon also enjoyed walking
                                                      in the sea  near Torii Gate.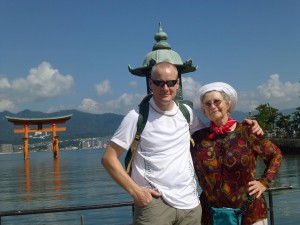 Thank you for a nice meeting, James!!
                                                  Please come back again with your wife and kids.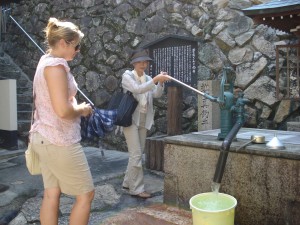 This is an old well dug by a priest more than 200 years ago.
                                                    He devoted his life to make people in Miyajima happier and wealthier.
                                                    Behihd the well is a small shrine dedicated to this priest, Seishin.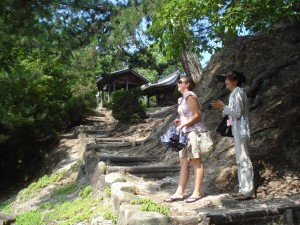 I like walking off the beaten path with my guests talking about various things about Miyajima.
                                                An American lady, Jamie,  used to live in Japan and she is a big fan of Japan!!
                                                    She looked very happy to find another favorite place in Miyajima.
You can follow any responses to this entry through the RSS 2.0 Both comments and pings are currently closed.